Allermuir
Kin
-
Welcome
to
the
Family
Kin, a family of mono-shell seating is the result of one of two new collaborations with London design studio PearsonLloyd.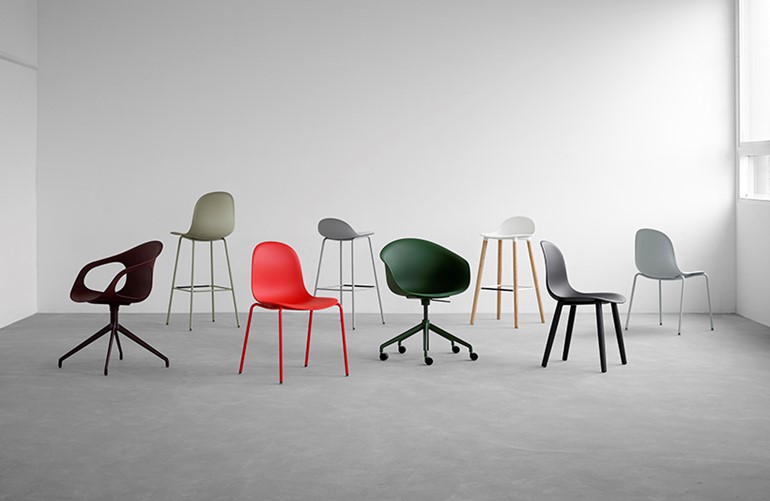 Kin has a continuity of aesthetics across all tub, arm, side and stool shells. In contrast to many ranges that start with one original design for a single piece of furniture retrospectively applied to other models, the aim with Kin was to create a group with a distinct family dynamic from the start.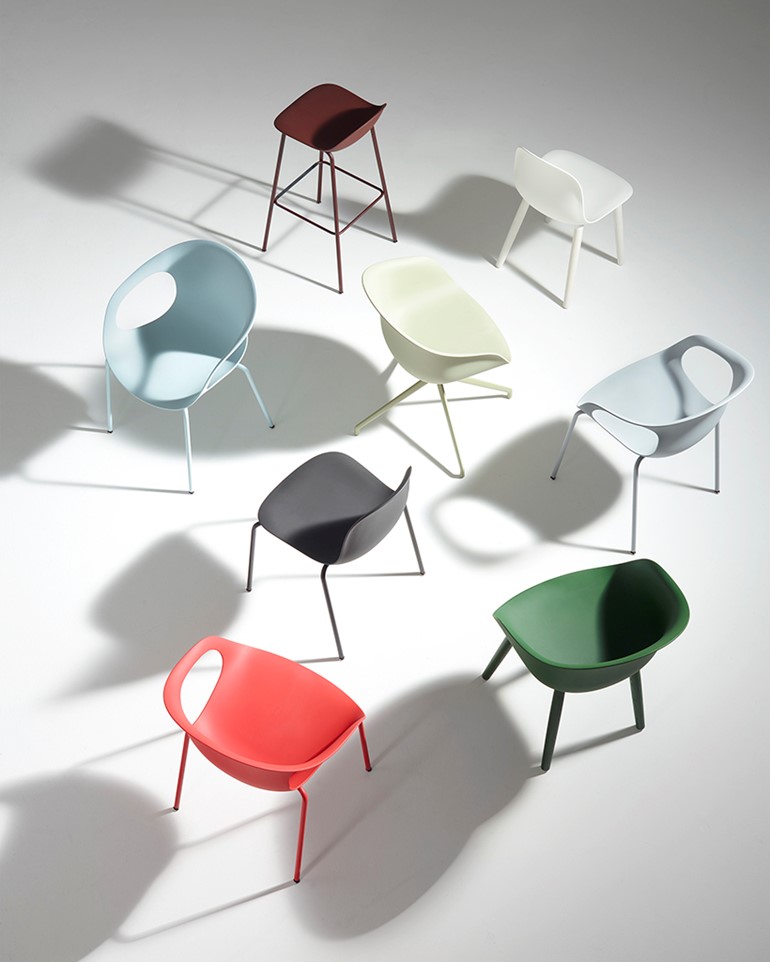 The soft organic flowing lines of Kin's design emerged from the design studio's ongoing investigation into sculpting plastic. The result is a synergy between an informed understanding of the material, and necessary performance, strength and ergonomics for the user, merged with an appropriate form language.

The chairs have been imagined as if they have grown rather than been designed. The result is something visually seductive, but also pleasing to the touch – the two primary senses we use when interacting with furniture.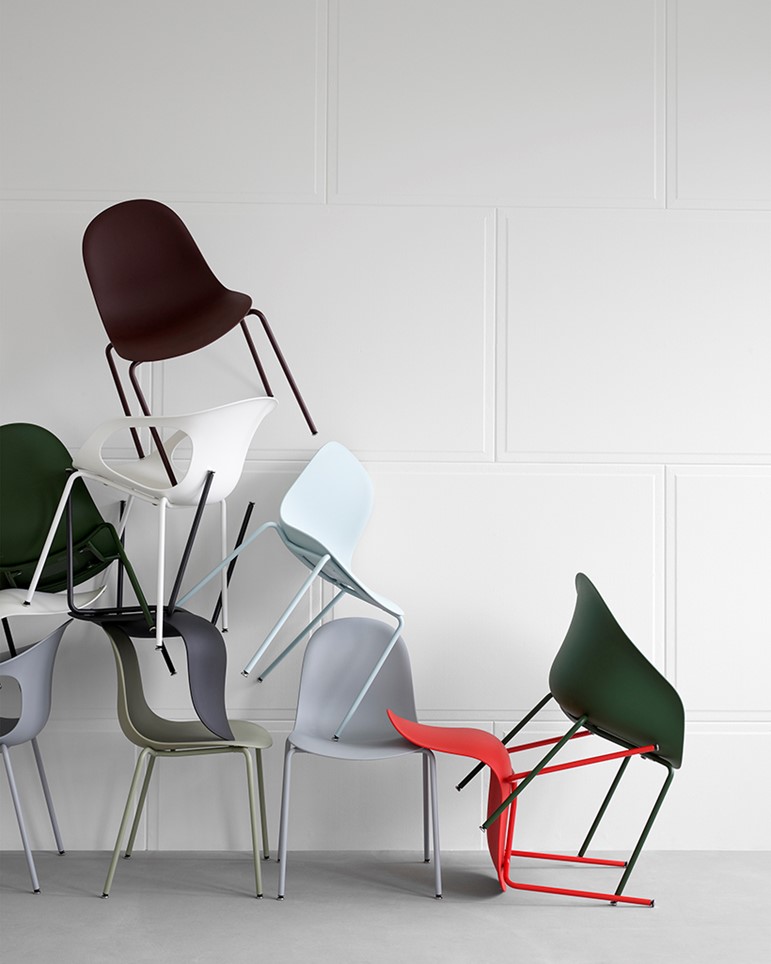 The interlinked family ethos is continued in Kin's colour palette. Tried and tested in multiple numbers and configurations, they all mix well each other.

All chair shells share the same base options, including metal 4 leg, wood 4 leg, 4-star base and 5-star base. The stool is available with either a metal or wood 4 leg frame. All shells come in 8 plastic colour options and fully upholstered, inner upholstery and seat upholstery options offered on the side, tub and stool. The arm version has seat upholstery only due to its shape.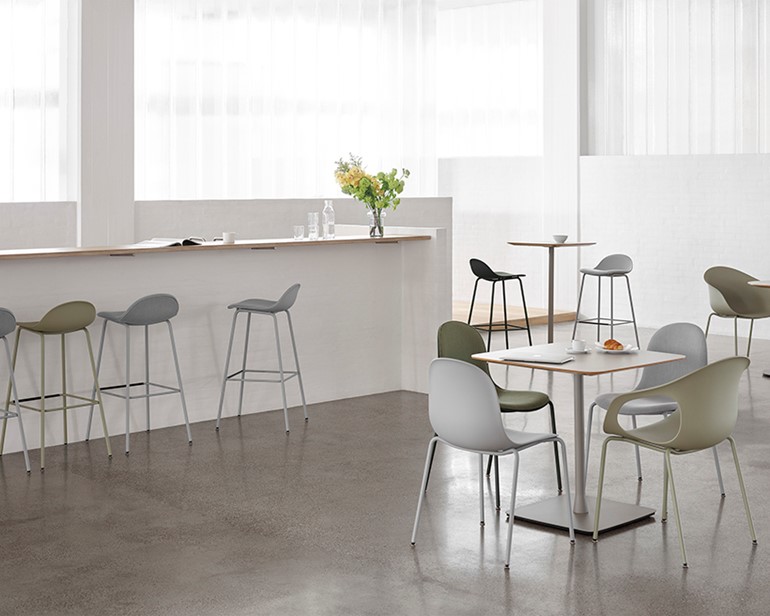 Put any number of different Kin shells in the same space and they'll always look right together.

The Kin family's other common traits are contract-standard strength to withstand all sorts of demanding environments, and on the side and arm chair, highly efficient stacking.

Development of Kin took 2 years of significant investment in tooling, as well as comprehensive prototyping.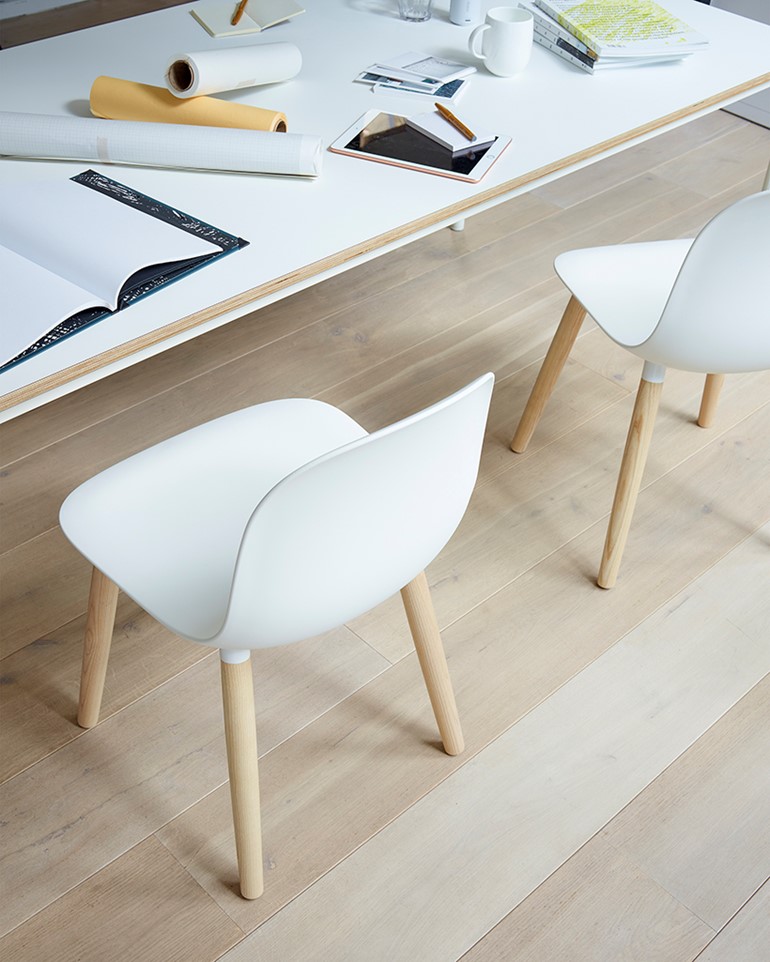 Kin was launched in Europe during Clerkenwell Design Week 2019 at our Creative Laboratory in London. The collection will launch in North America during NeoCon 2019, in our permanent showroom in the Merchandise Mart, Chicago.